Mock exhibition for the Museum of Modern Art based on Wes Anderson's Moonrise Kingdom (2012). The stylistic and conceptual focus was on Wes Anderson's propensity for symmetrical film stills. The color scheme of the film (primarily warm tones, yellows, oranges, and greens) was implemented into the set of designs, as well as his most-used typeface (Futura). The central idea was to create exhibition designs that worked with Moonrise Kingdom's most powerful and immersive stills which spoke to the chosen stylistic standard as effectively as possible.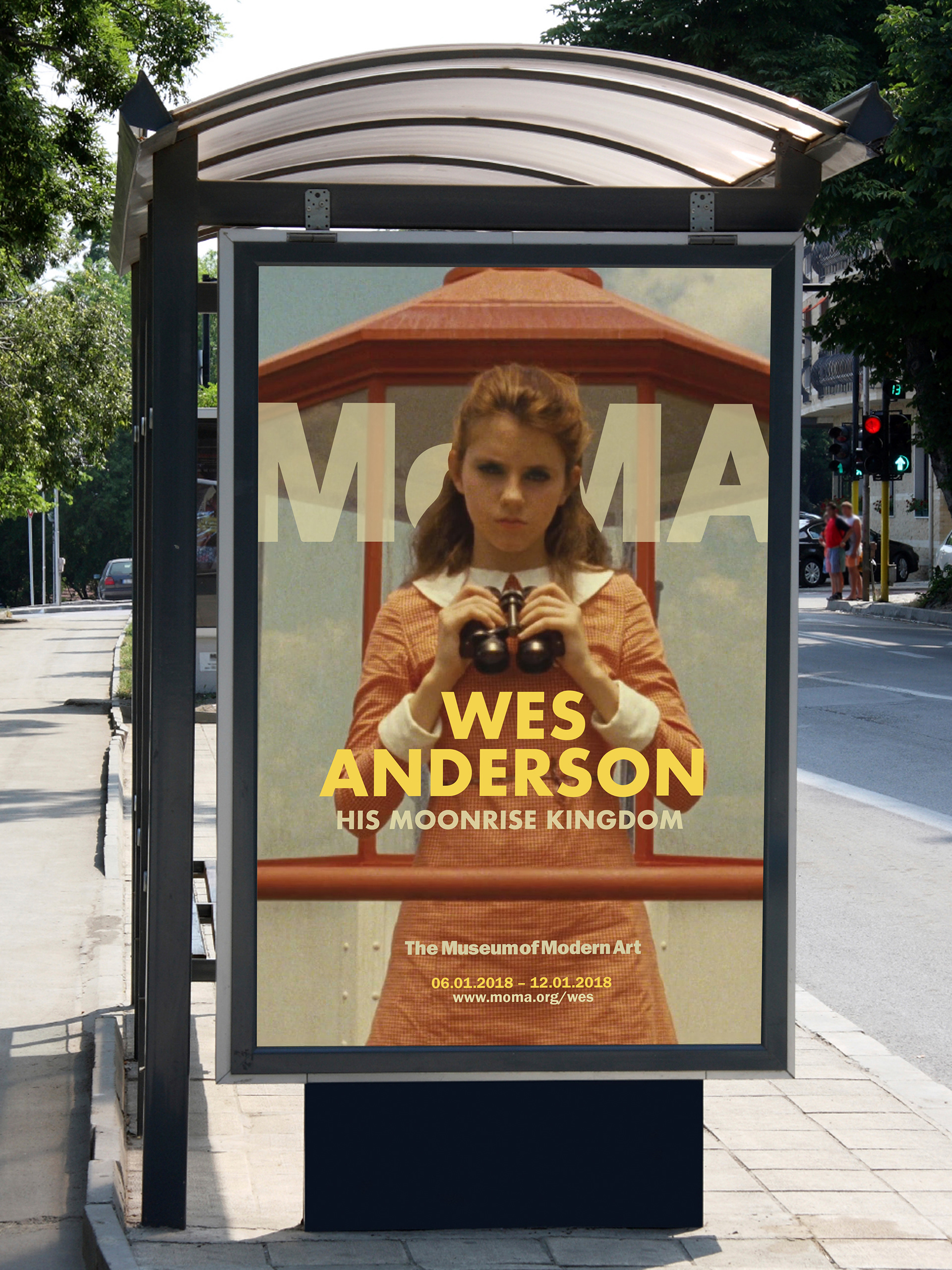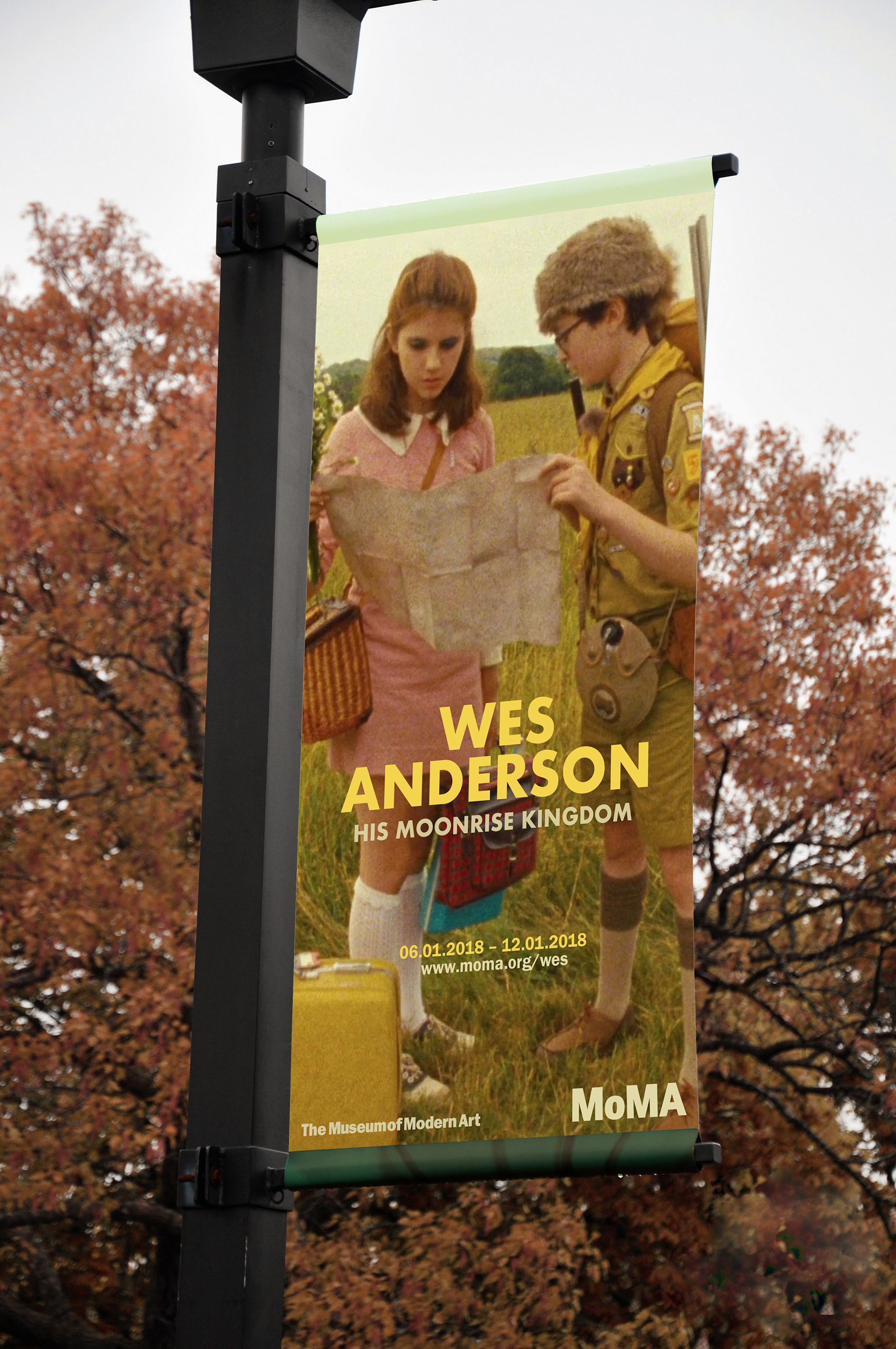 Bus shelter poster and banner.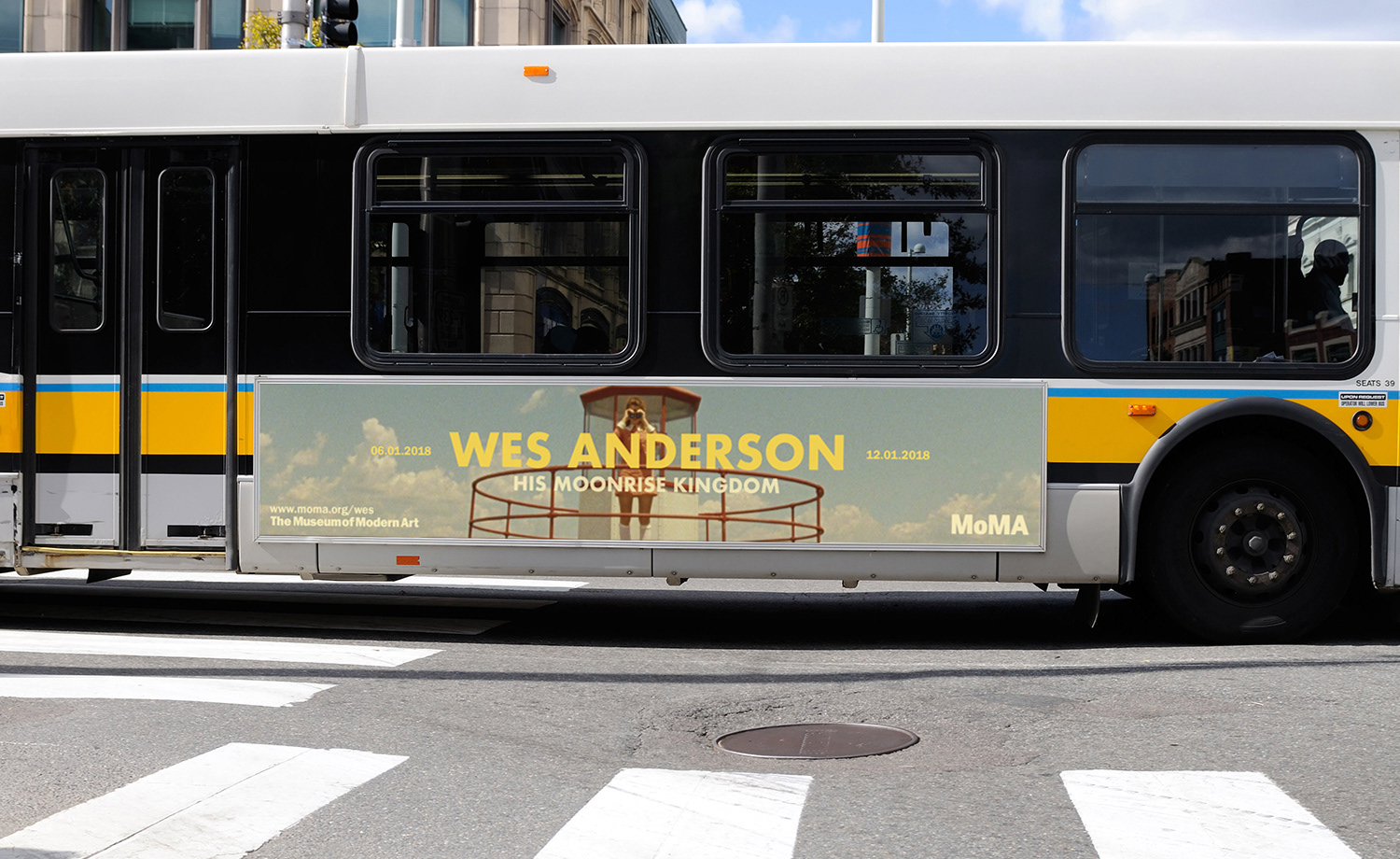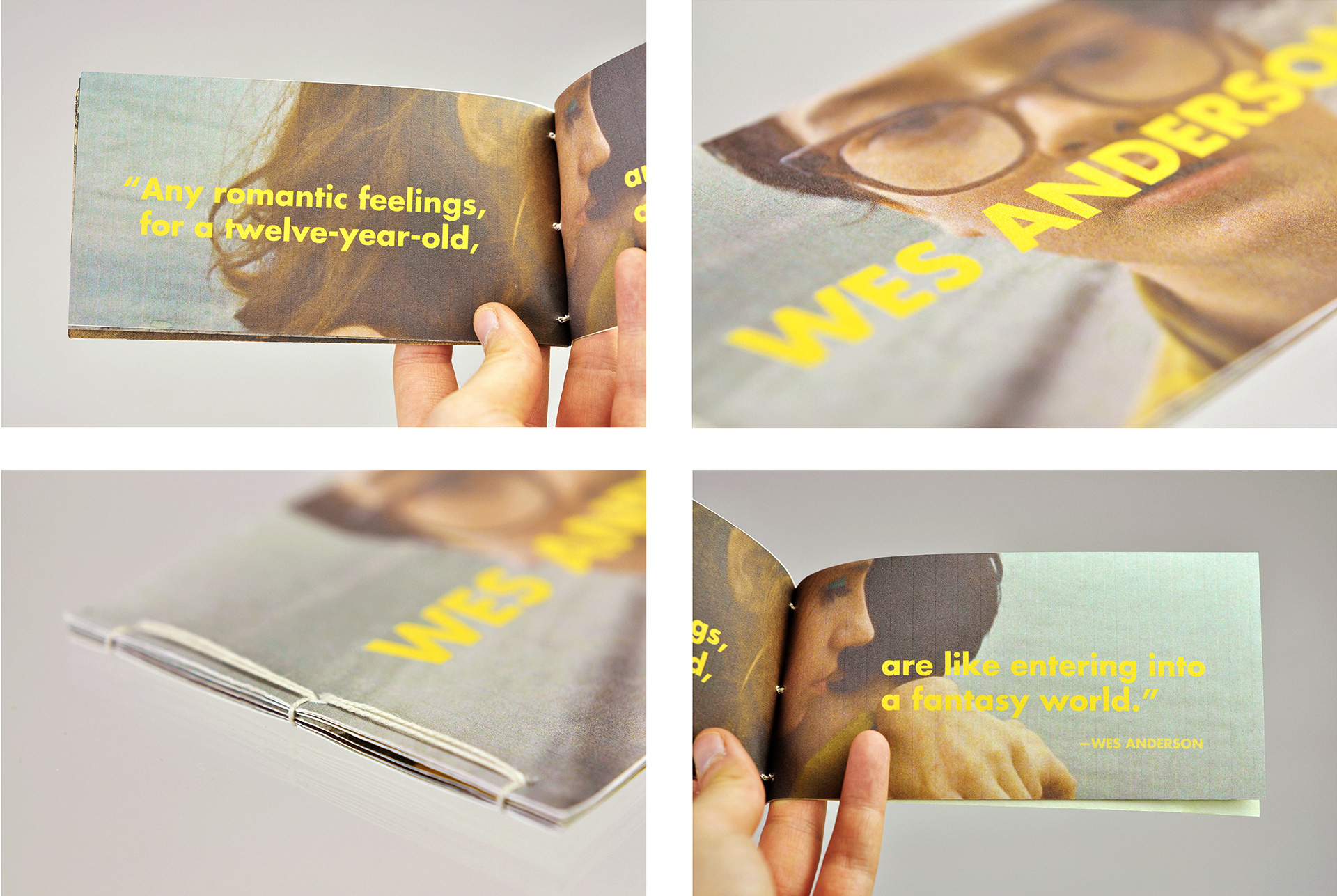 Brochure mockup. To be available for free at the exhibition.