Redesigned website based on Ellucian's Degree Works. The previous interface was both visually and functionally confusing due to the design as well as the prolific/redundant amount of information. User research and information consolidation were performed in the early stages to tighten up the sitemap and make it as user-friendly as possible. Personas and scenarios were generated in order to make the user flow more accurate. The final design is minimal and straightforward. Montclair State University's branding was kept in mind and implemented throughout the entire process.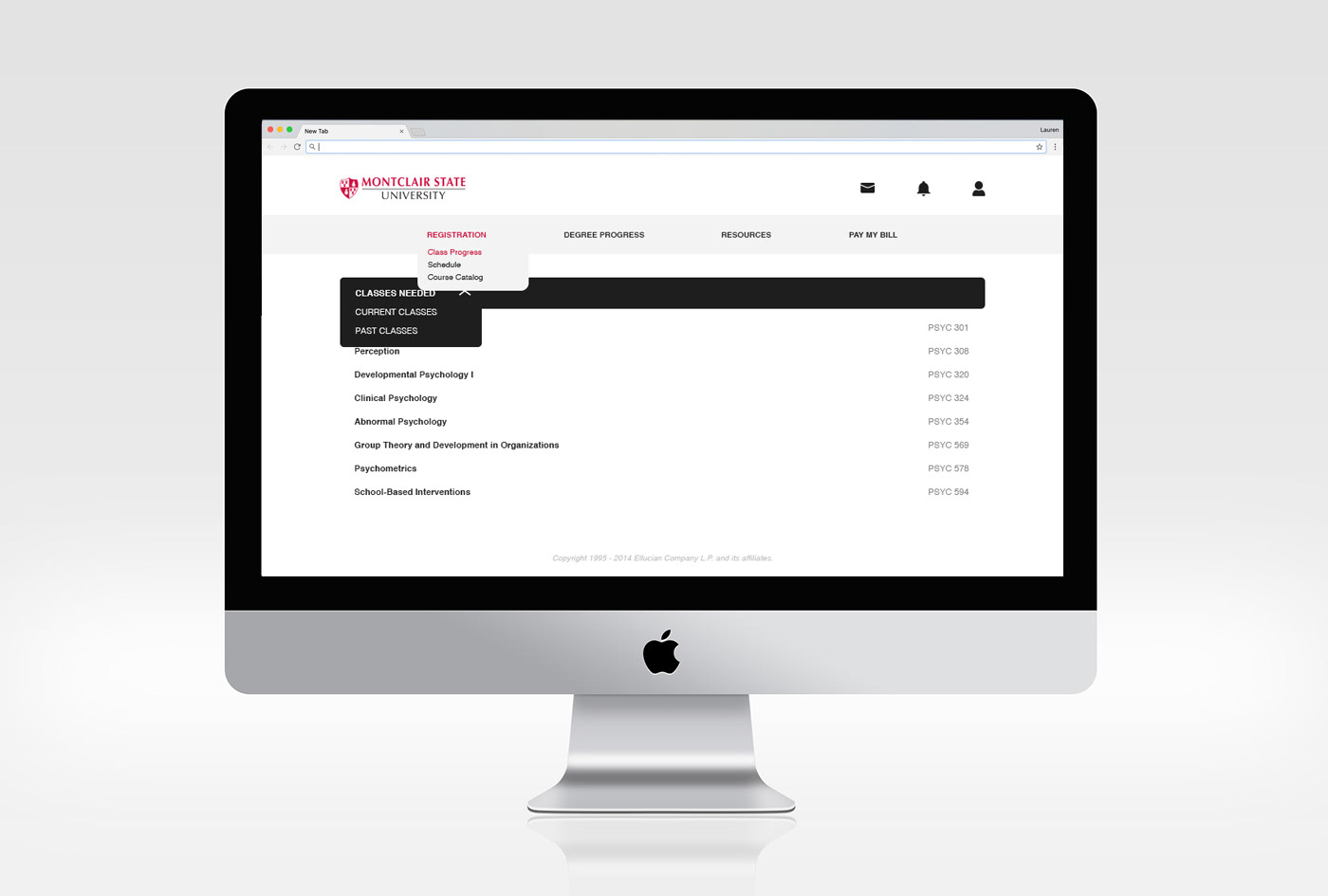 Registration > Class Progress > Classes Needed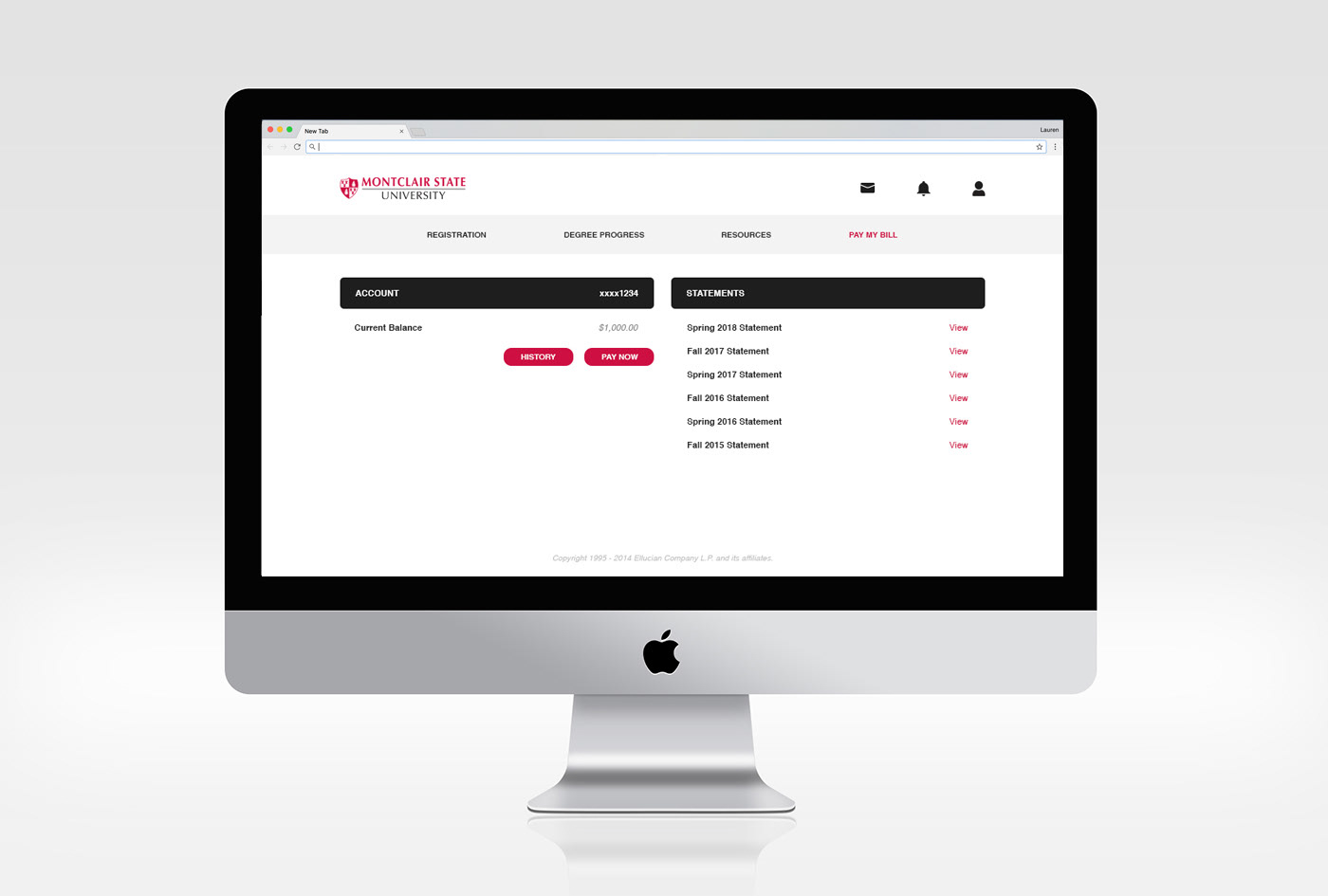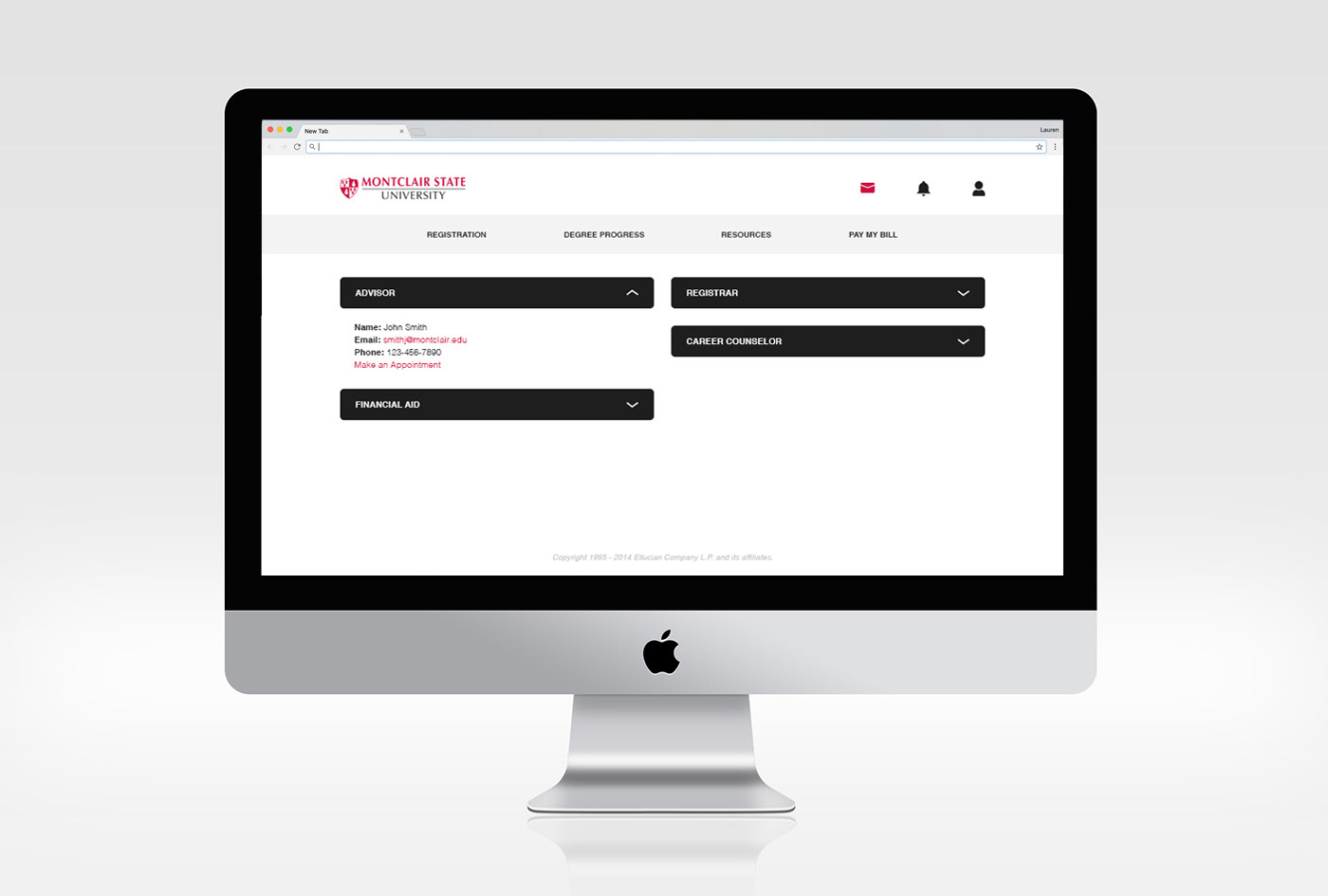 Left: Pay My Bill
Right: Contact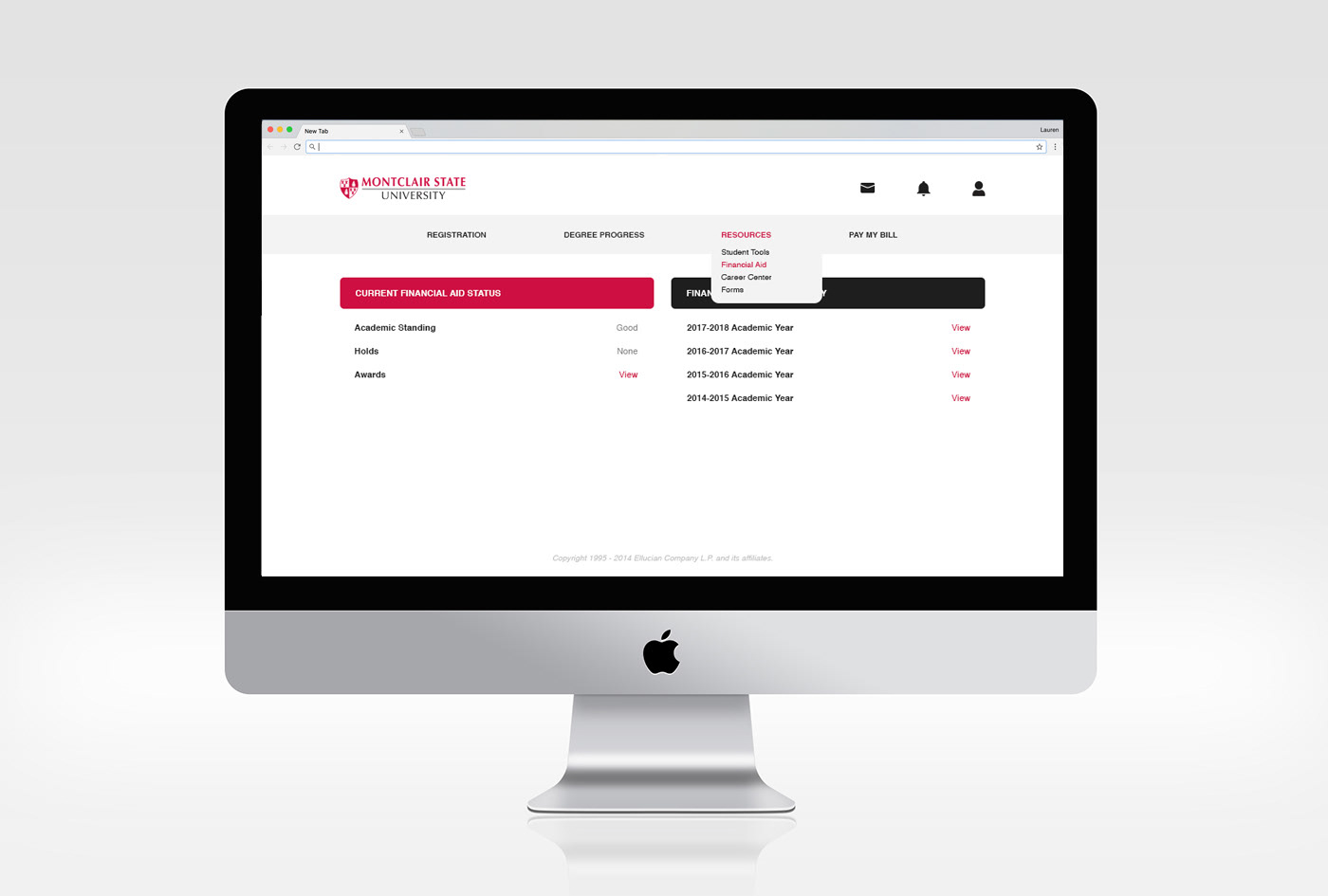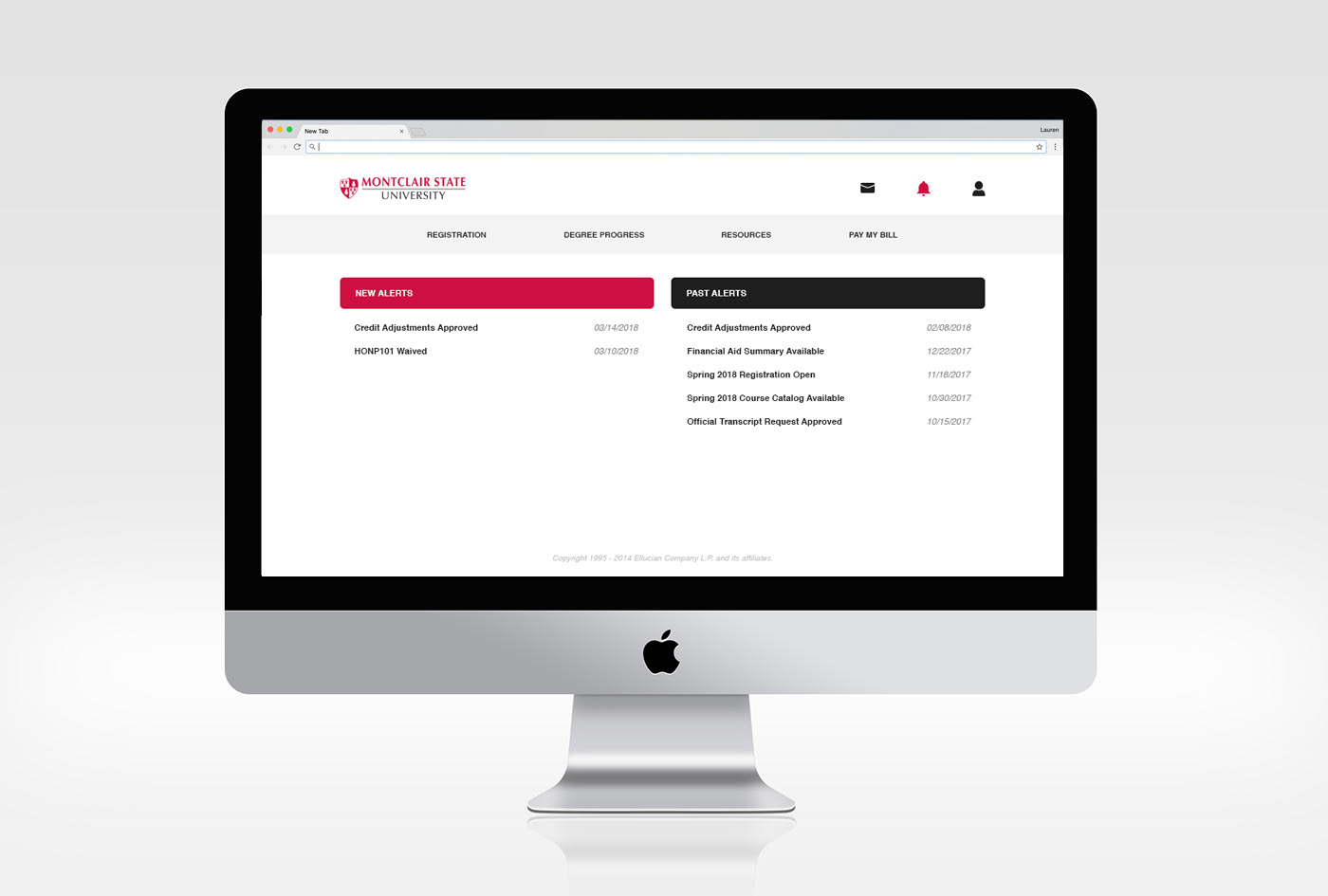 Left: Resources > Financial Aid
Right: Notifications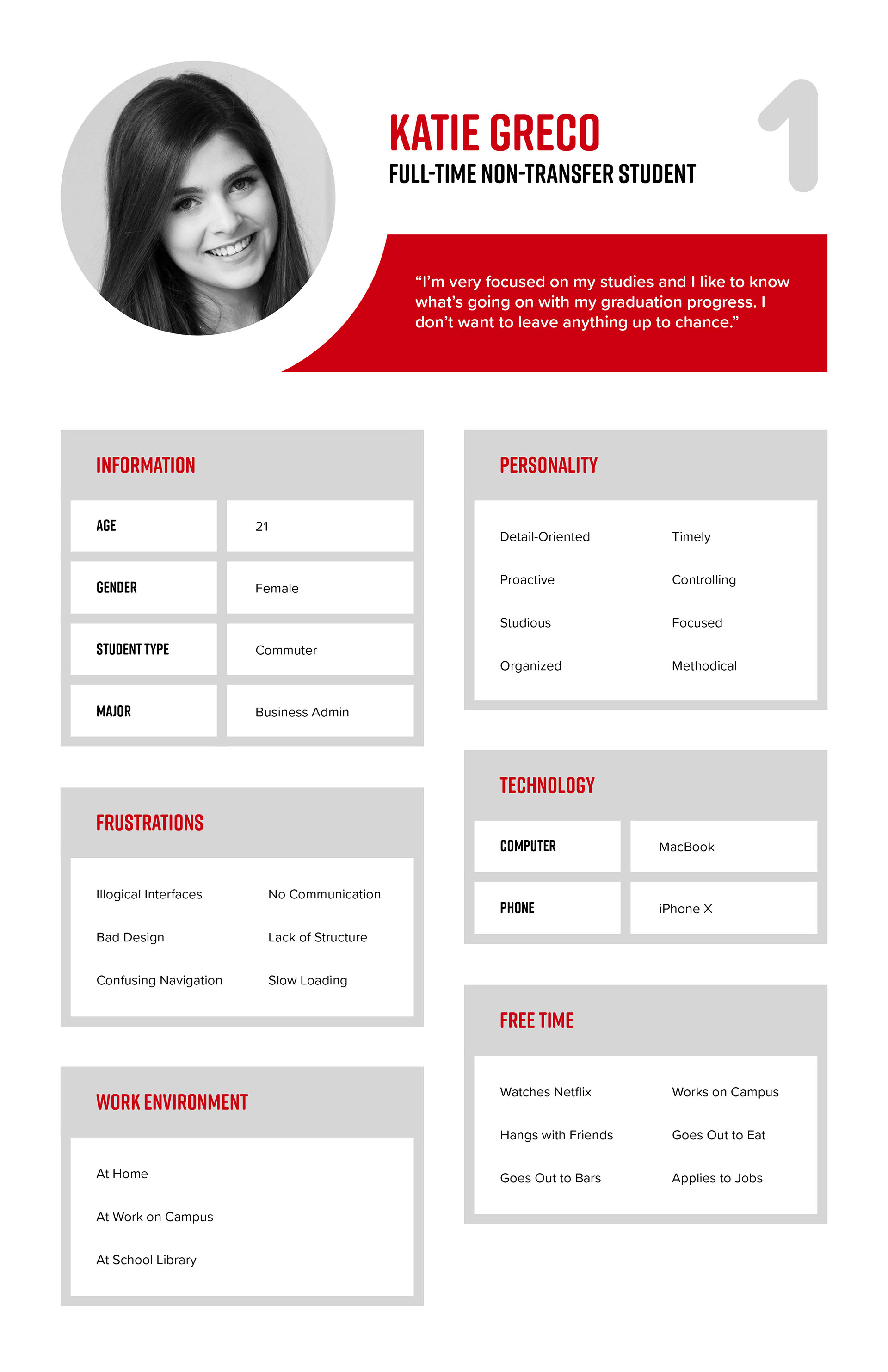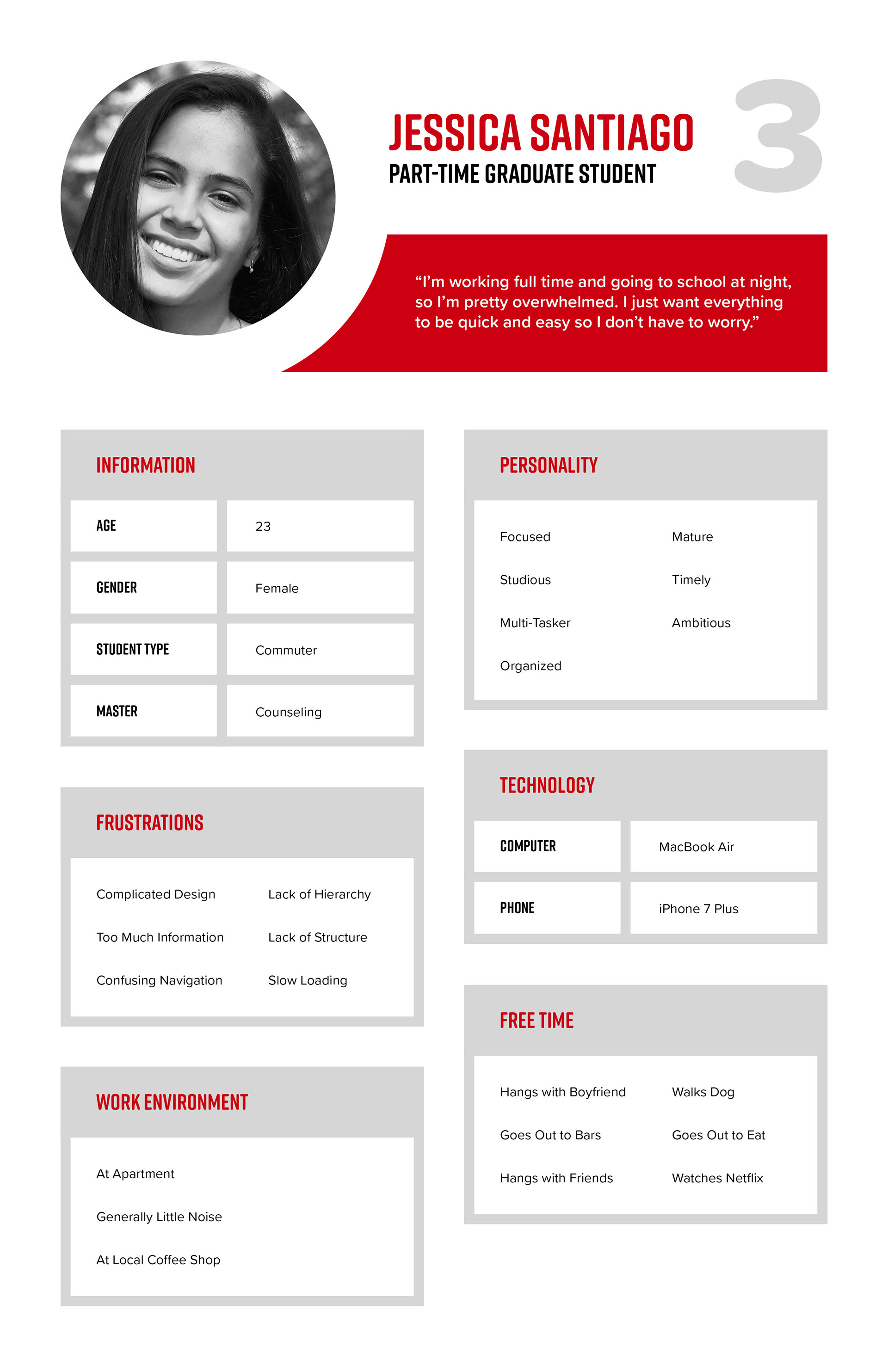 User Personas
(Primary, Secondary, and Supplemental)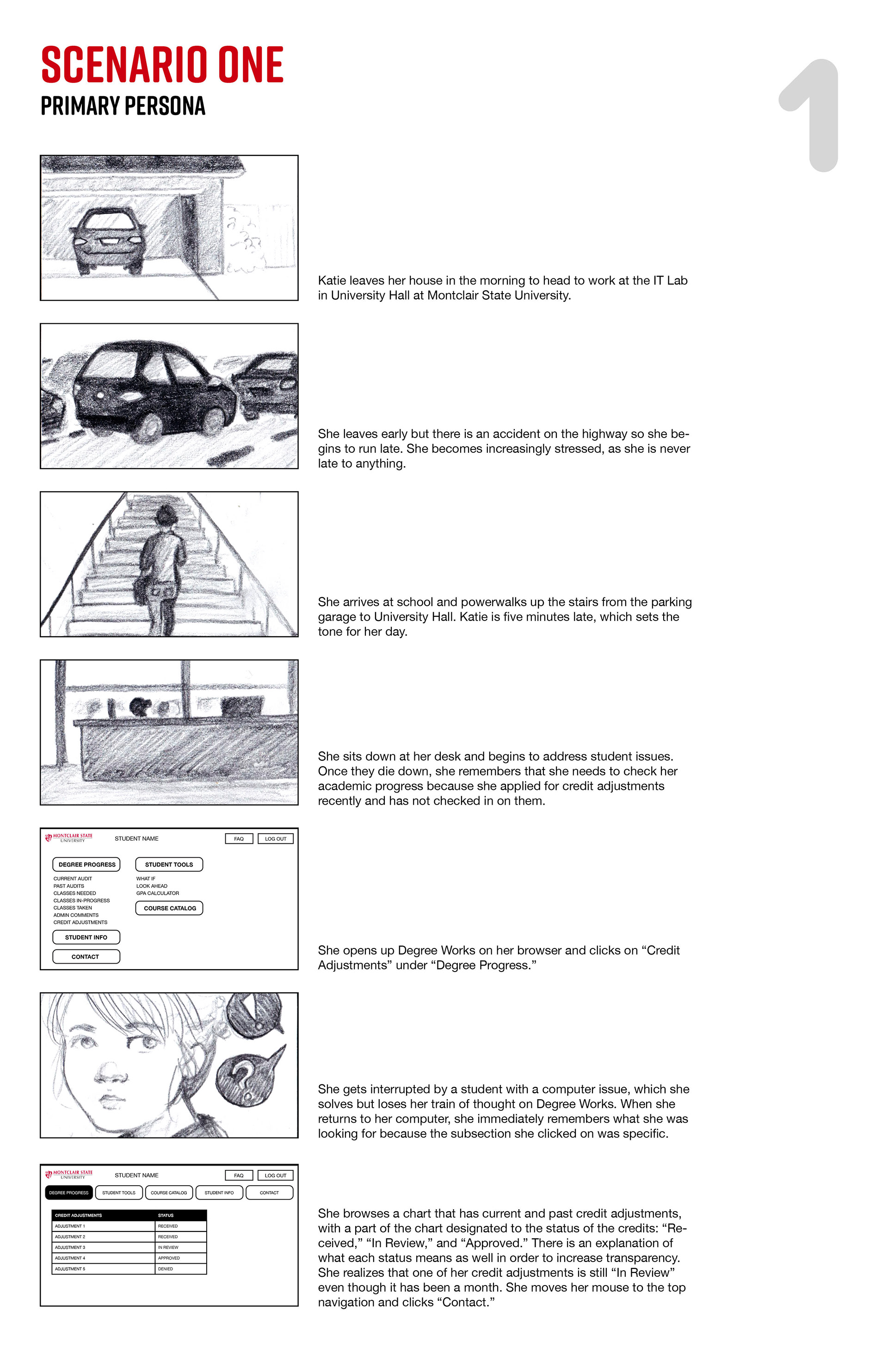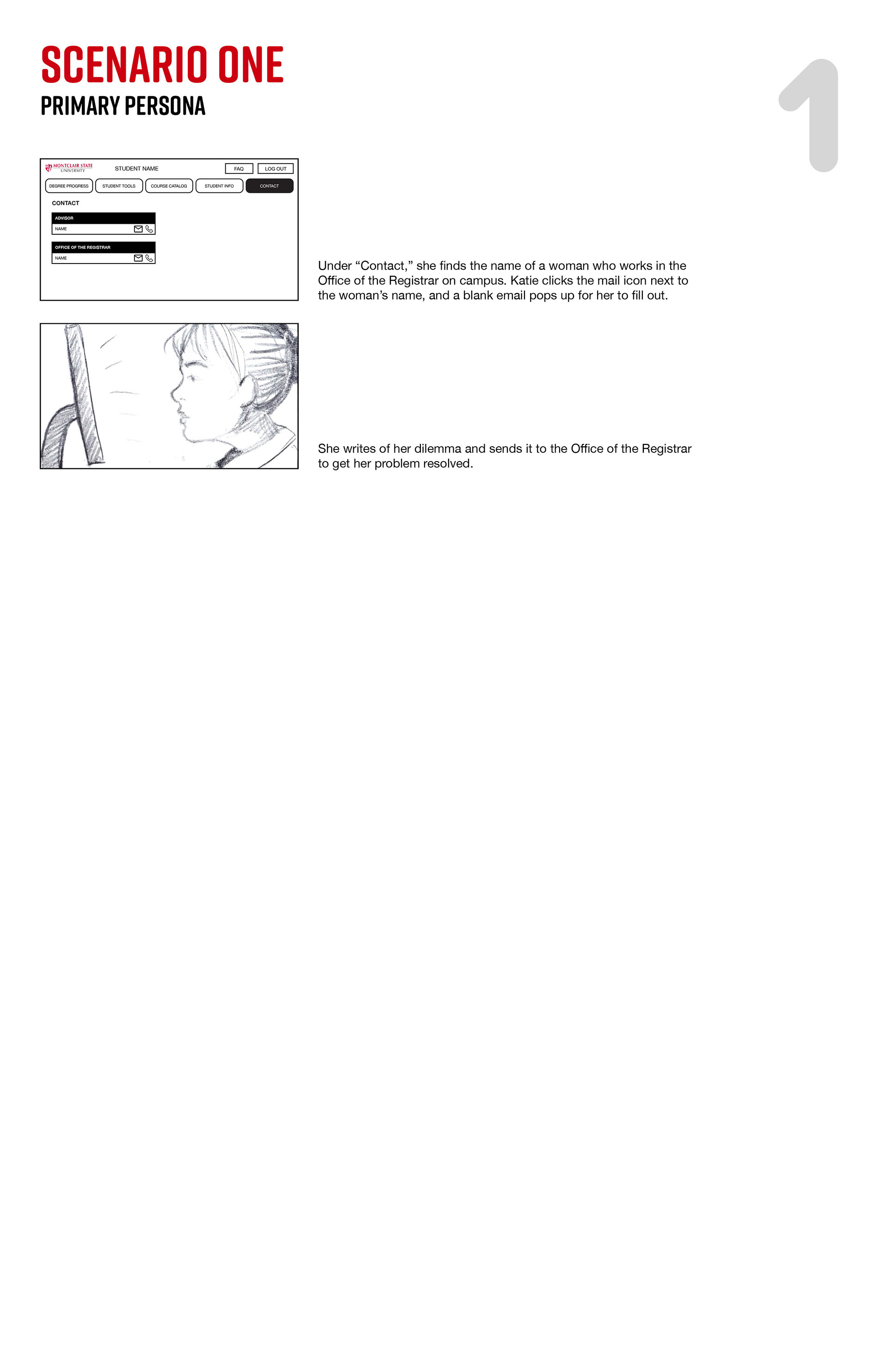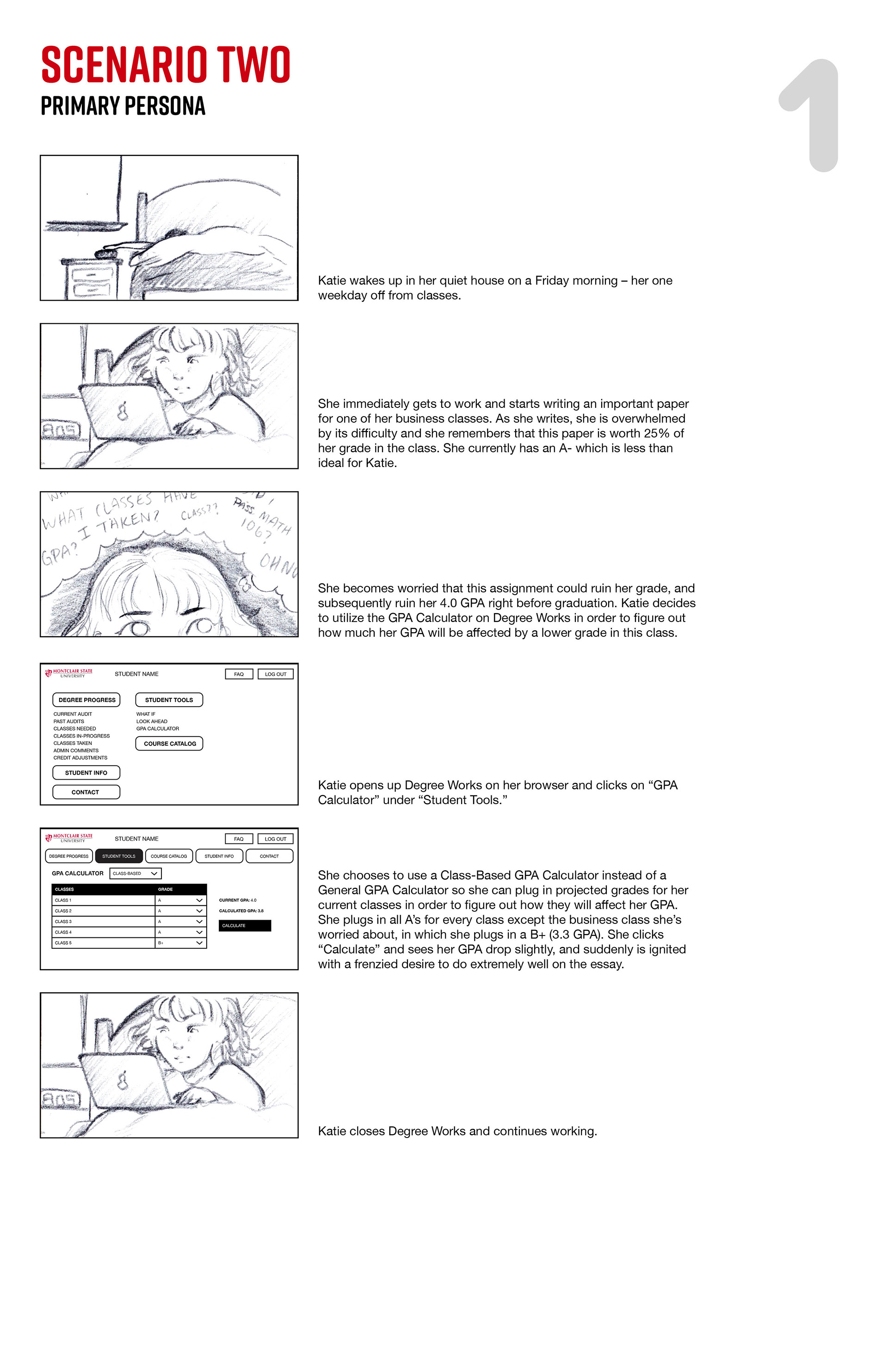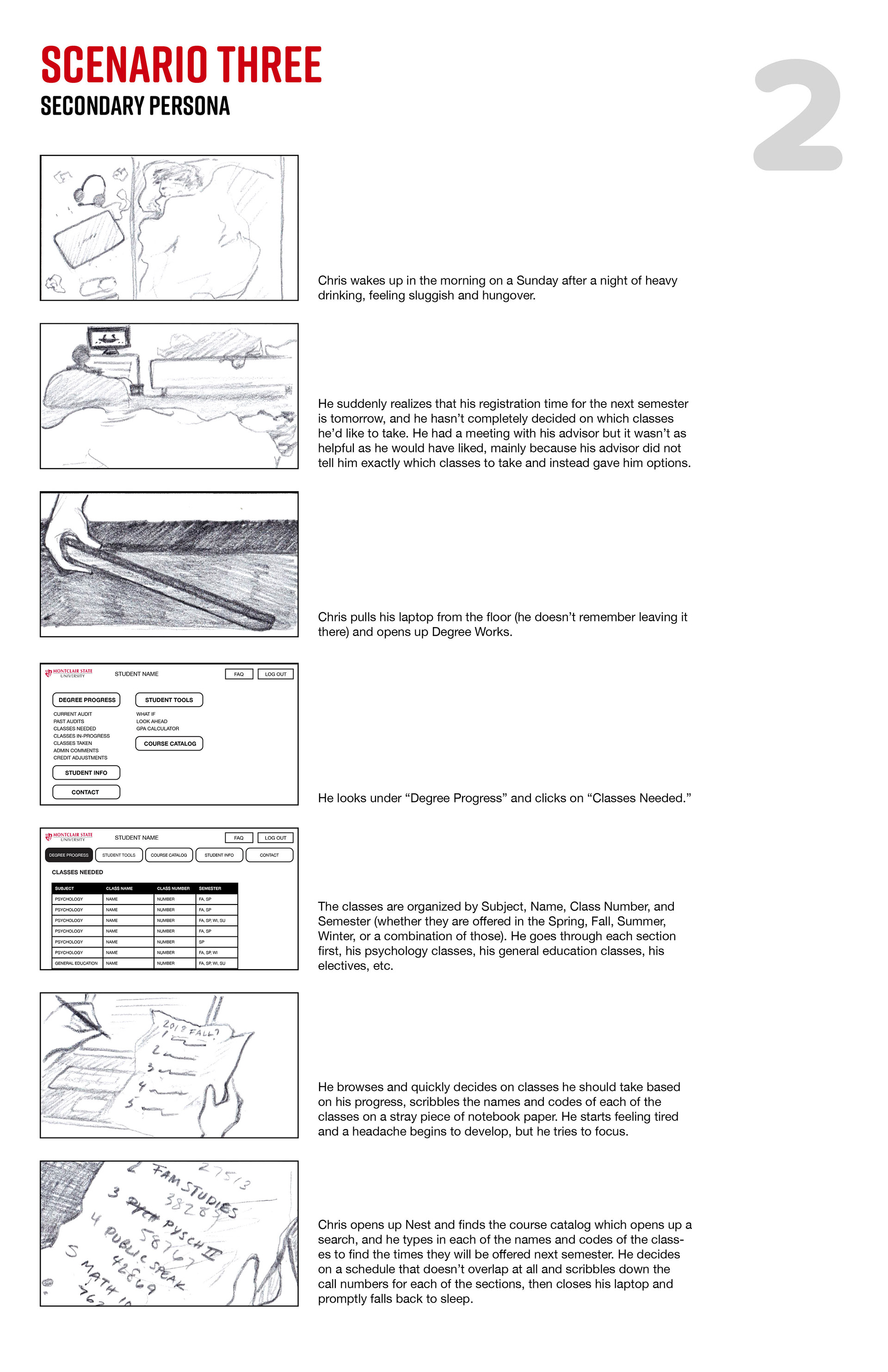 User Scenarios

(Drawings by Kelly Heil)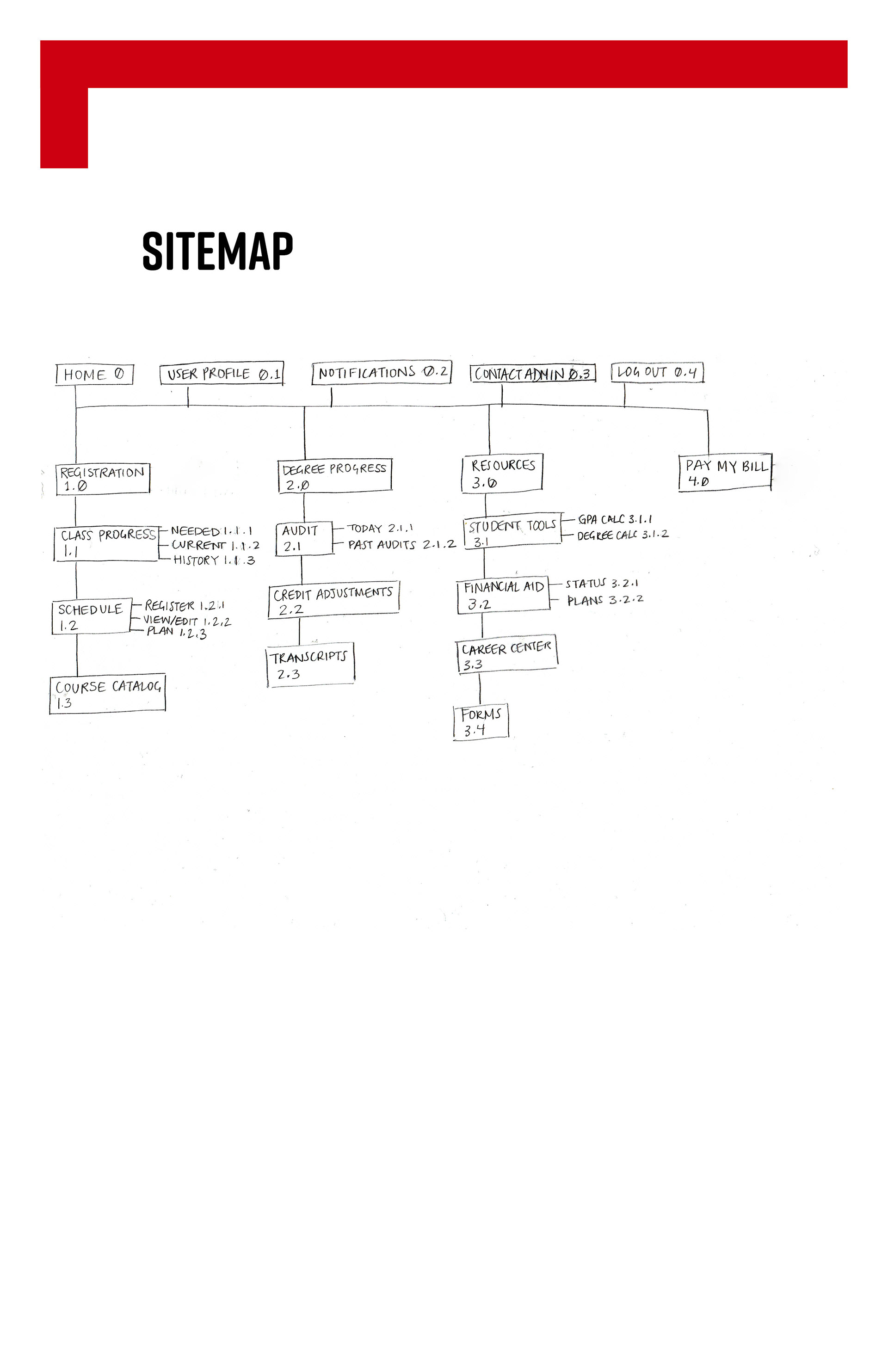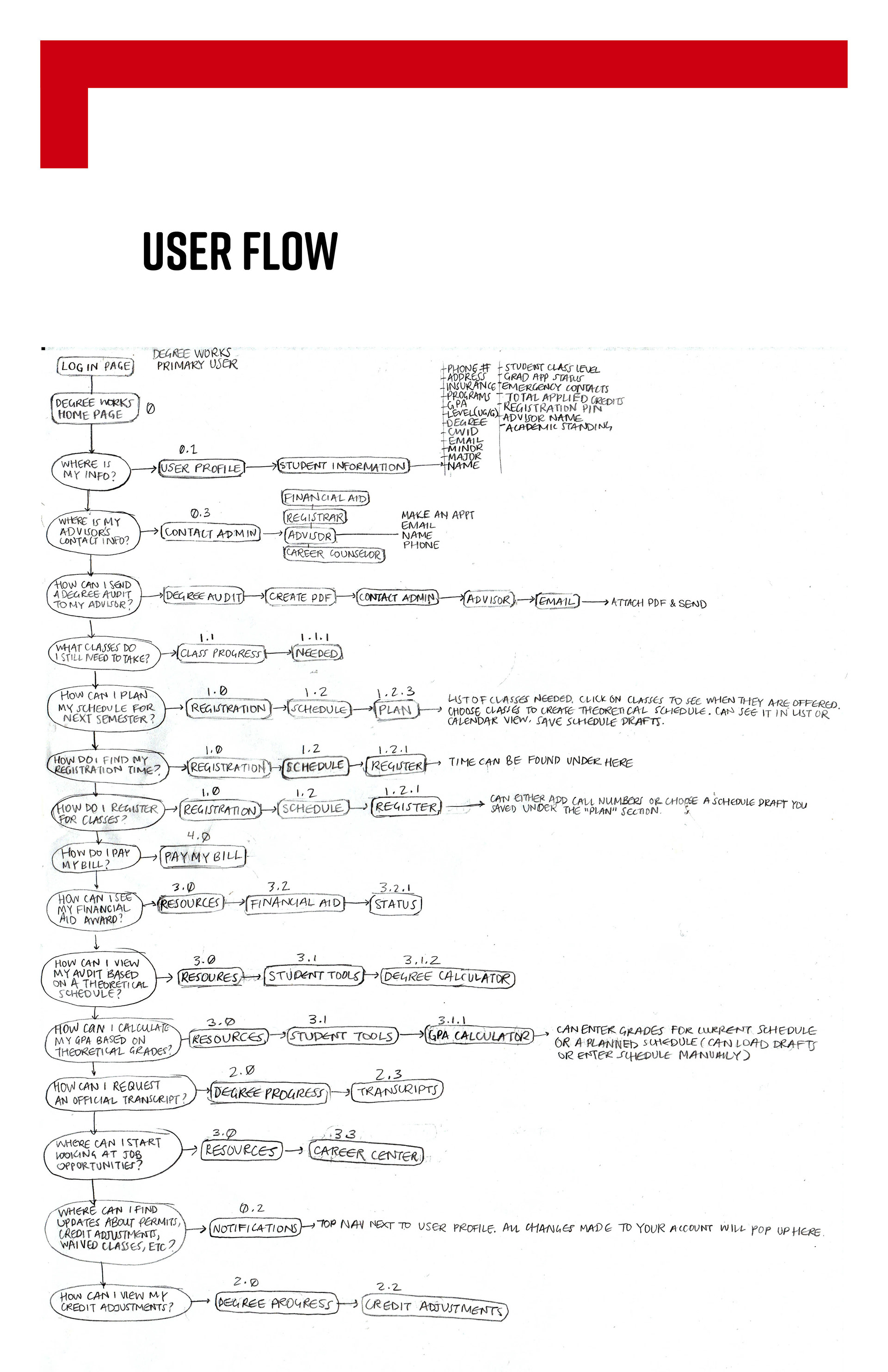 Final sitemap, user flow, and wireframes of 5 screens.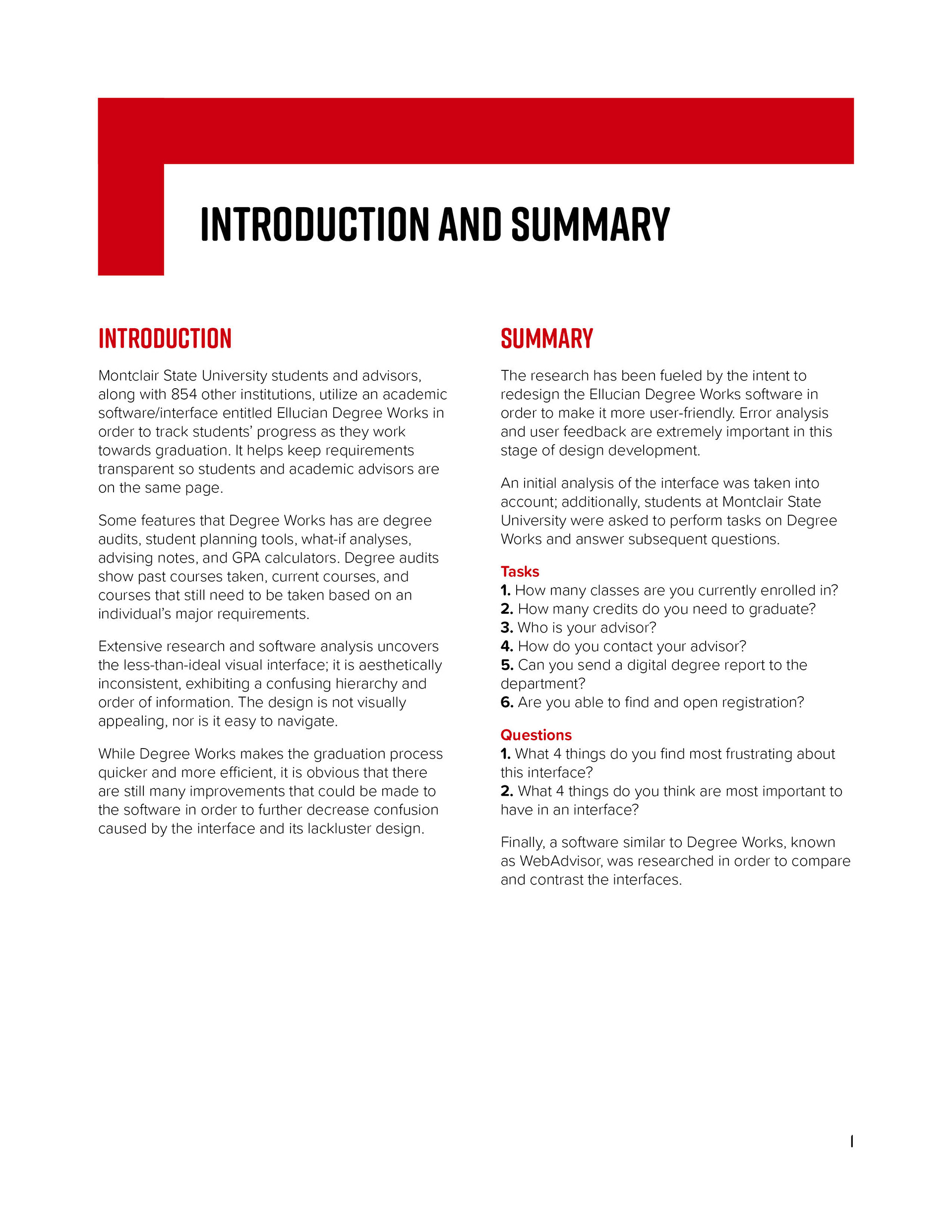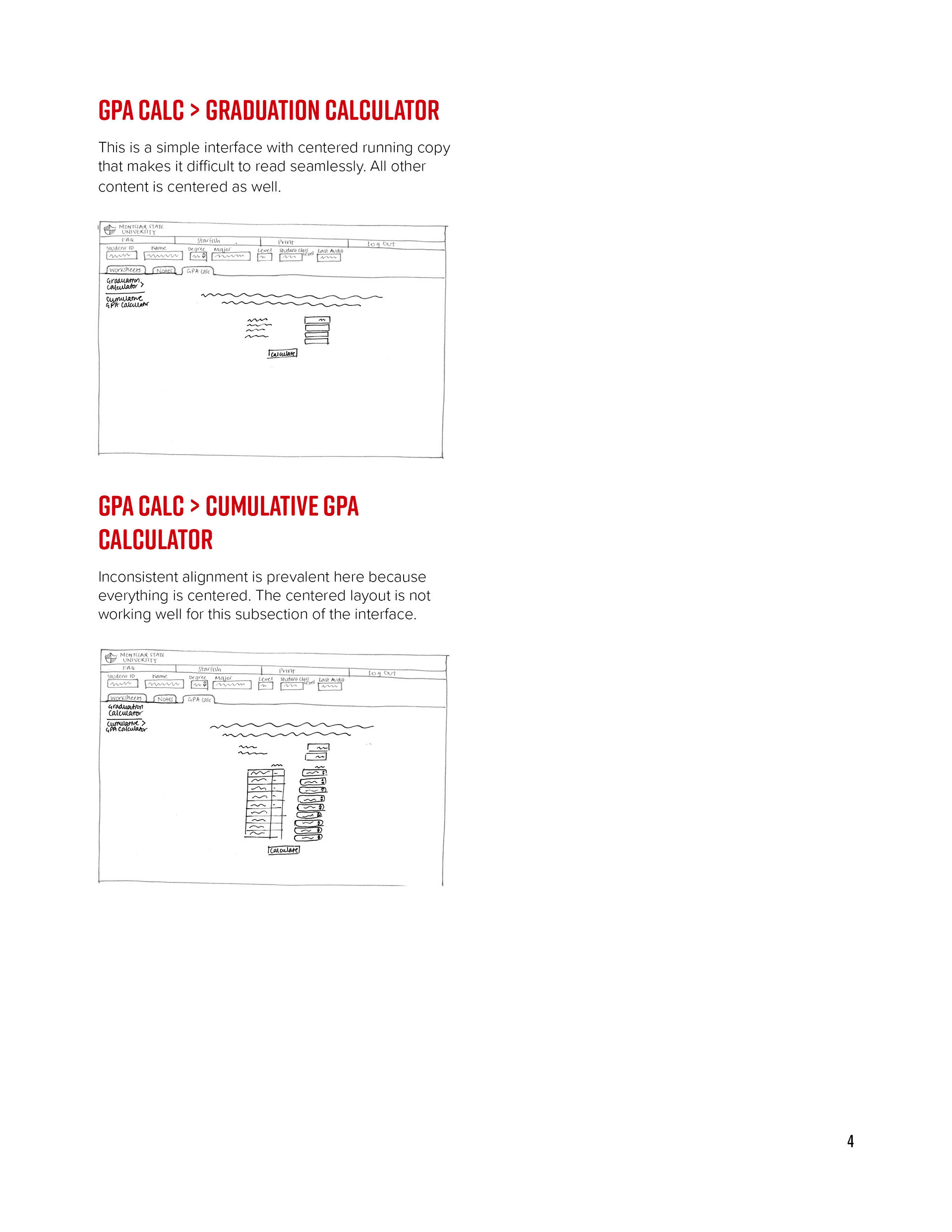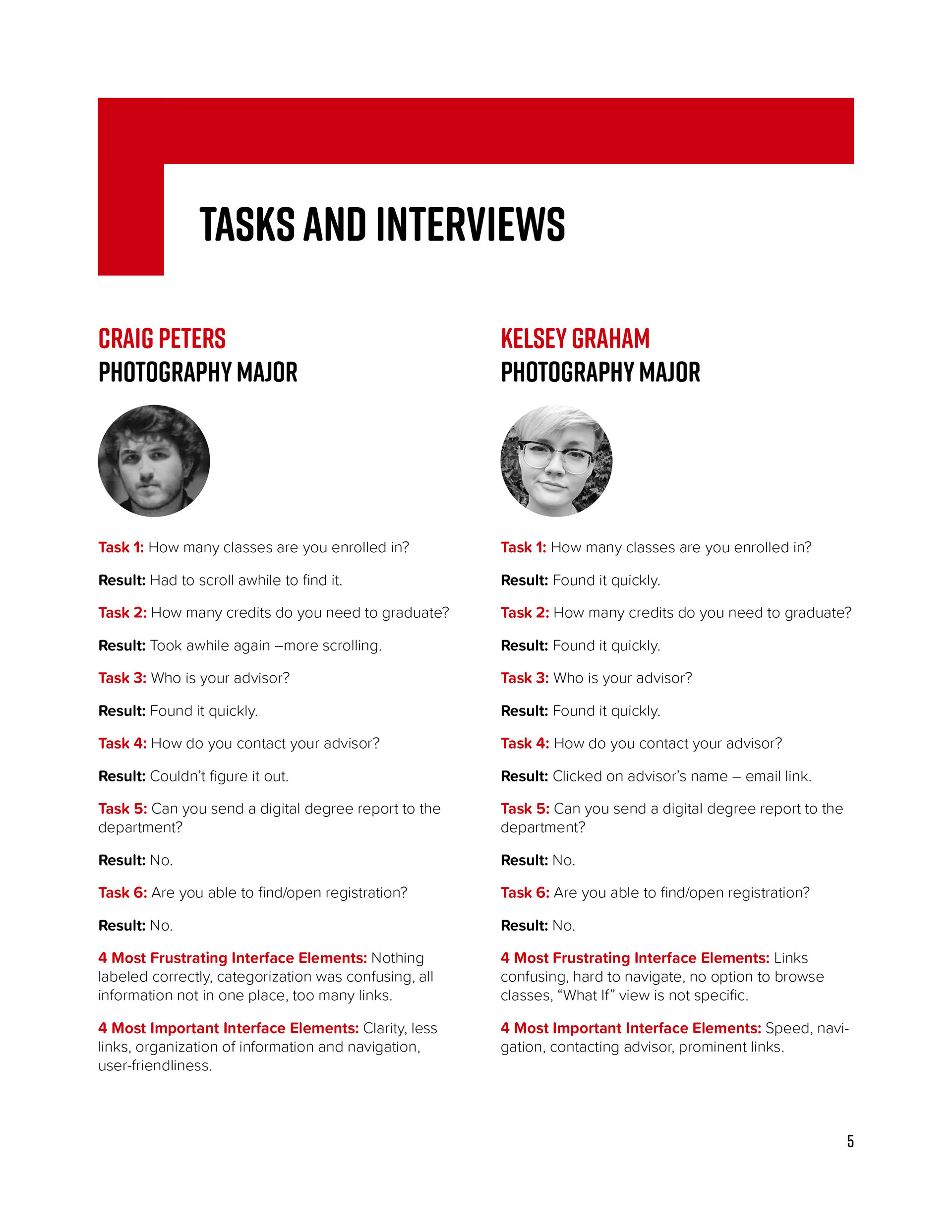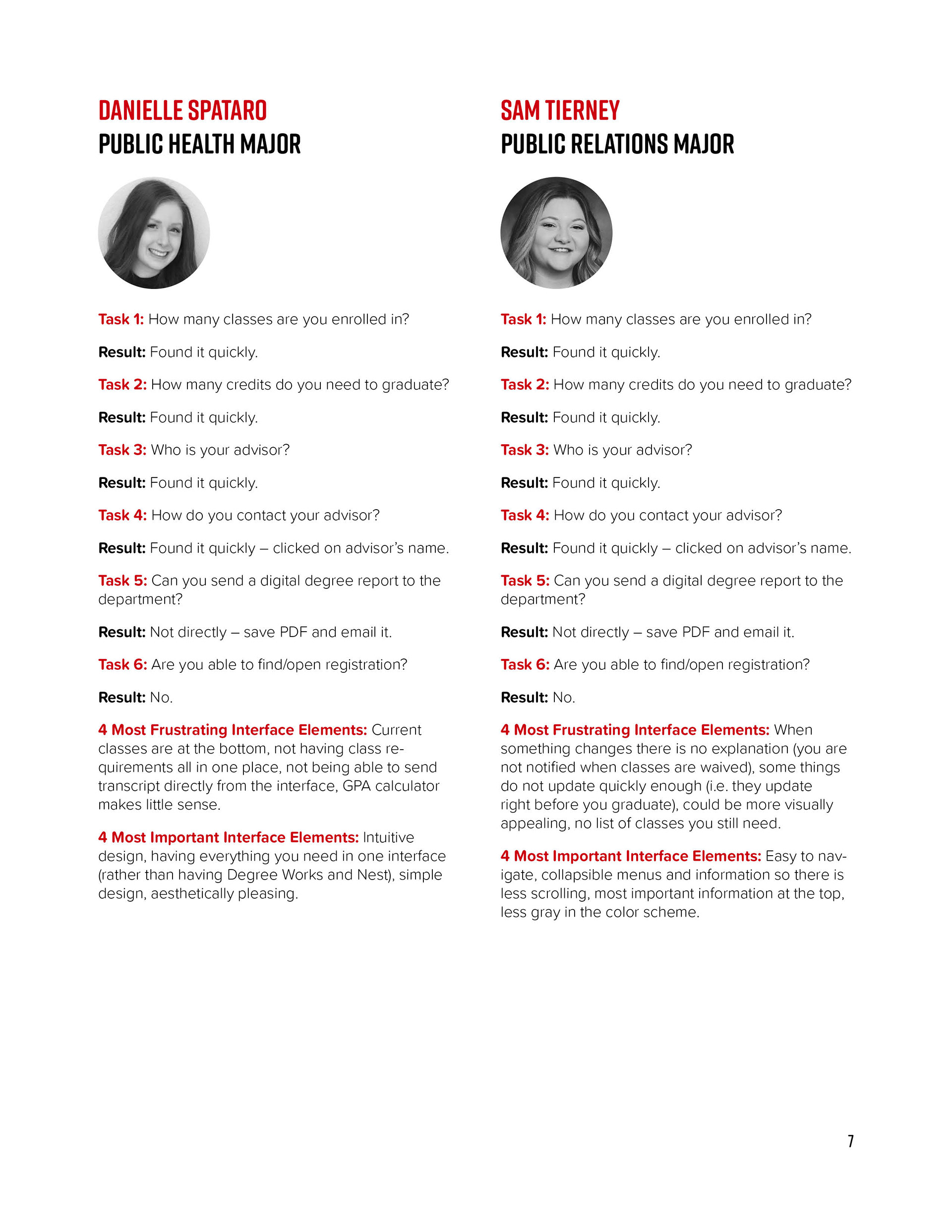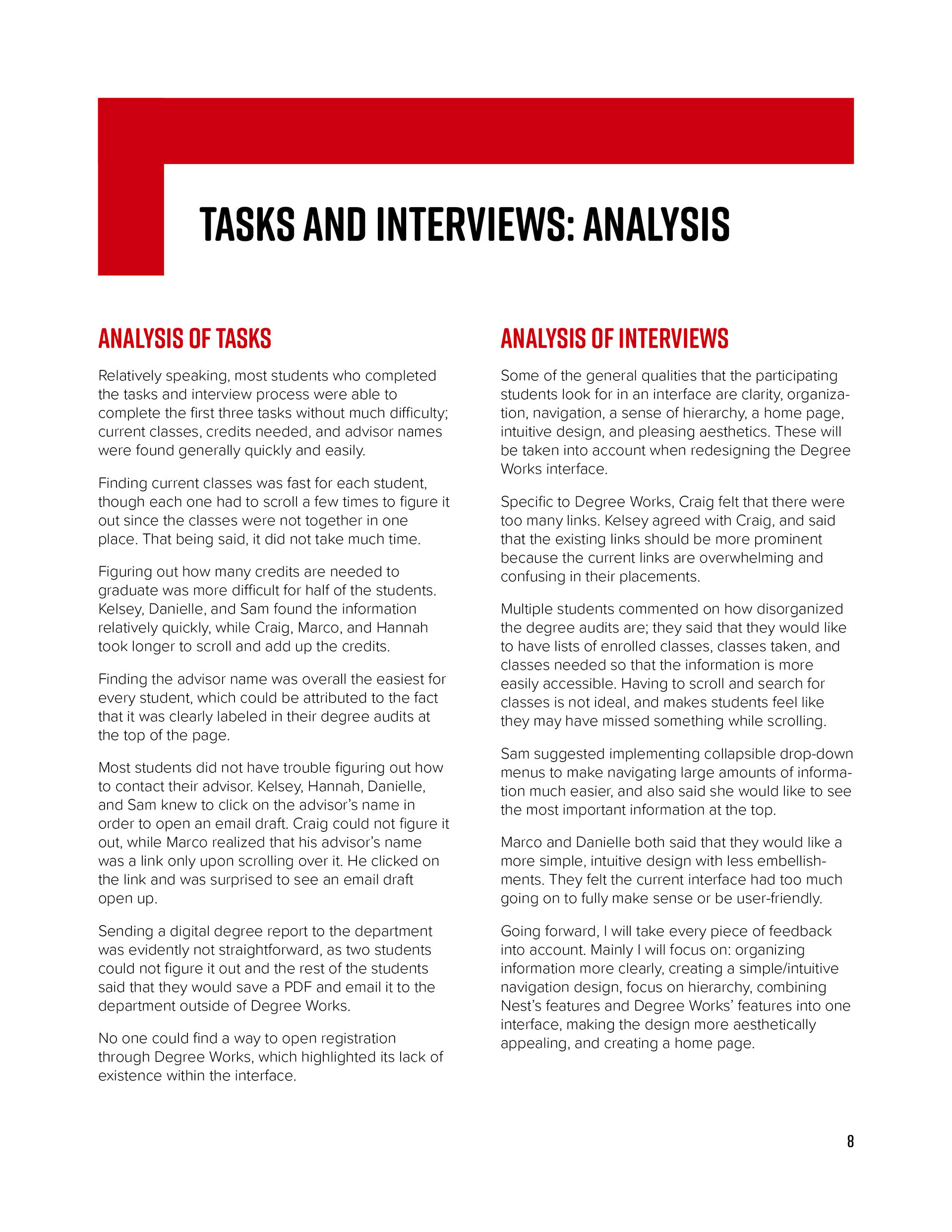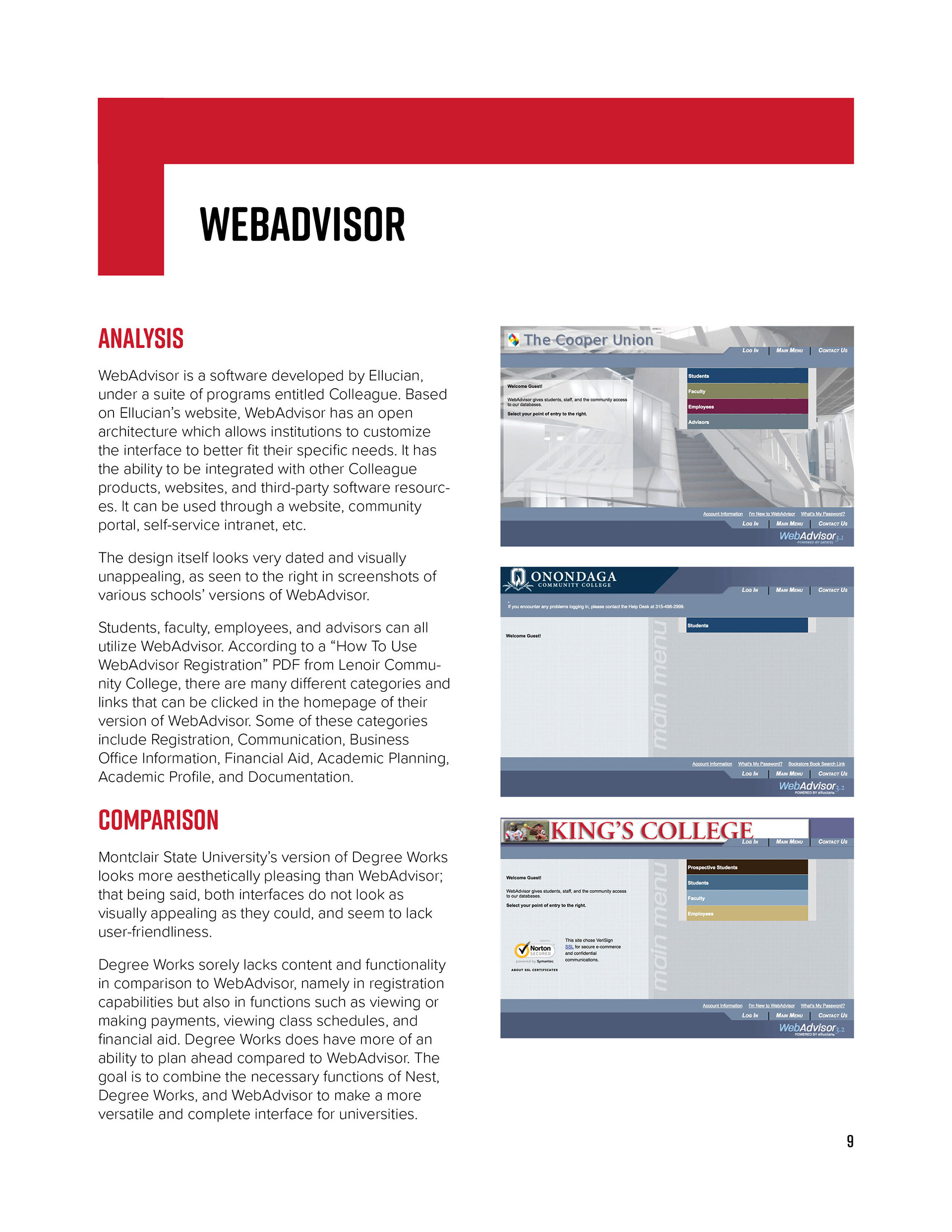 Final research report, including the design brief, a preliminary analysis of the original website design, student tasks and interviews, task and interview analysis, and an analysis/comparison of WebAdvisor vs. Degree Works.